About the MIC Alumni
"Success of an institute can be measured by the success achieved by its alumni." The college Alumni, working in different prestigious institutes across the globe, are highly successful in turning the seeds of their knowledge into the fruits of reality. The main aim of the association is to maintain a strong bond between MIC family and its alumni.
Objectives of MIC Alumni
1. To interact regularly with the members of the Alumni to recognize and appreciate their professional progress.
2. To foster healthy relationship between the Alumni, current students and faculty members of the college.
3. To organize informative sessions by renowned Alumni to guide current students and recent graduates in shaping their career.
4. To provide a right platform for continuous educational enrichment for the alumni and the present students of the college.
5. To institute scholarships or financial aid to the needy and deserving students of the college.
MIC Alumni Association Board
President
Vice President
Secretary
Faculty In-Charges
Lifetime Alumni Members

MIC Alumni Activities
To fulfil its objectives, the MIC Alumni Association aims to conduct the following activities :
1. To conduct Alumni meets and promote regular interaction between Alumni and students.
2. To provide professional guidance and employment opportunity for the novice MIC Engineers.
3. To conduct informative guest lectures by successful Alumni to throw light on the industrial needs and avenues open for right settlement.
4. To enter into MOUs and arrange internship or industrial visits in prominent organizations to bridge the gap between academics and industries.
MIC Alumni Board
| Name | Position |
| --- | --- |
| Mr M. Suhas | President |
| Dr K. Srinivas | Vice-President |
| Mrs Sujata Agarwal | Secretary |
Advisory Board
Mr K. Prasad (Civil)
Mr M. Sunil Kumar (EEE)
Dr G. Rajesh (MECH)
Mr B. R. K. Singh (ECE)
Ms V. Srilakshmi (CSE)
Ms A. Anuradha (IT)
Dr. K. Lakshmi Sarada (BED)
Mr D. Varun Prasad (ITSS)
Ms Aruna Kumari (MBA)
Mr Ch.Vijay Kumar (MCA)

| Faculty In-Charges | Department | Email Id |
| --- | --- | --- |
| Mr Ajay Kumar Verma | Civil | avarmaajayvermaah@mictech.ac.in |
| Mr M. Tharun | EEE | tharunm@mictech.ac.in |
| Mr S. Sarath Chandra | Mech | sarathmech@mictech.ac.in |
| Mr L. TiruGanesh | ECE | tiruganesh@mictech.ac.in |
| Mrs V. Lakshmi Chetna | CSE | lakshmichetna@mictech.ac.in |
| Mr K. Mahanthi | IT & MCA | mahanthi@mictech.ac.in |
| Ms N. Mona | MBA | monan@mictech.ic.in |
All Alumni are requested to register using the following link / QR Code:
Link: https://forms.gle/YTcLGAR2osaTFJaA9
QR Code :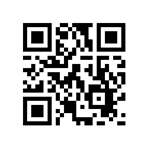 Any Suggestions/ Queries reach to: Mrs. Sujata Agarwal, Secretary - MIC Alumni, alumni@mictech.ac.in