SKILL DEVELOPMENT CENTER - APSSDC
The primary objective of APSSDC (Andhra Pradesh Skill Development Corporation) is to deliver a structured, sustainable & scalable framework to impart state of the art skills to the unemployed, underemployed, uncertified and un-benchmarked, address the lack of relevant skills amongst the current and potential Skill workforce in the state of A.P and to increase employability in sync with Industrial growth of the State.
In addition to the above objective Women Empowerment through Learning, Skilling and Earning is also taken up as one among the primary objectives of APSSDC.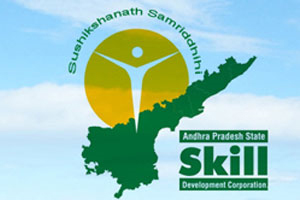 With the due consideration of the above objectives, DVR & Dr HS MIC College of Technology is identified as one of the few Skill Development Centers in the newly formed state of Andhra Pradesh in the year 2014. The college has established the center equipped with 70 sophisticated computer systems with 24 X 7 internet connectivity which will be open throughout the week so as the facilitate the students Learning environment.
OBJECTIVES OF ENTREPRENEURSHIP DEVELOPMENT CELL (EDC):
To foster innovation and create an entrepreneurial culture in the institution.
To conduct:
Entrepreneurship Awareness campus (EAC)
Entrepreneurship Development program (EDP)
Faculty Development Program (FDP)
Skill Development Program (SDP)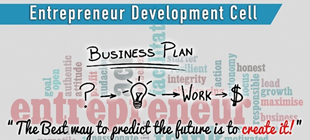 To promote linkages with Govt. institutions, industries & other organizations that is engaged in promoting small & medium enterprises.
To provide services including information guidance to budding entrepreneurs.
To develop incubation center to facilitate the interested entrepreneurs to test and simulate the ideas.

Activities of the Entrepreneurship Development Cell:
To prepare a module on Entrepreneurship Development in consultation partnering various Govt and private agencies.
To organize talks by successful entrepreneurs ,a way of motivating young entrepreneurs.
To organize guest lectures by officials from Entrepreneurship Development Center, EDI, relevant government agencies and Industries.
Initiate and conduct idea hunt competition in the campus to gather business ideas.
To collect ideas business and build a database for use by interested entrepreneurs.
To conduct research work and survey for identifying entrepreneurial opportunities.
To help the interested entrepreneurs to prepare project proposal.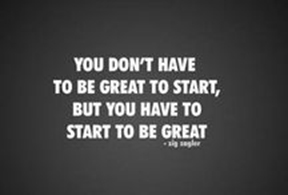 To guide the students in collecting information in obtaining their project approvals, bank loans and all other supporting facilities.
To provide skill development programs to students.
To provide faculty development programs in the institution.
To conduct in-house training program/workshops/seminars in the field of entrepreneurship Development studies.
Developing reference materials booklet, course material for various training program.
Periodic discussions with Entrepreneurs & Consultants.
To develop business incubation center.
Prepare / collect relevant Case Studies for reference by the interested entrepreneurs.
Coverage of Industrial Exhibition & Trade Fairs (Information Gathering).
About the Indian School of Business (ISB)
The Indian School of Business (ISB) is a global Business school offering world-class management education across its two campuses – Hyderabad and Mohali. The School has grown at a rapid pace since its inception and already has several notable accomplishments to its credit – it is the youngest school ever to consistently rank among the top Global MBA programmes, the first institution in South Asia to receive the prestigious AACSB accreditation, one of the largest providers of Executive Education in Asia, and the most research productive Indian management institution.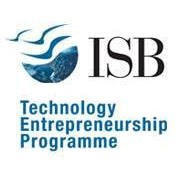 A vibrant pool of research-oriented resident faculty, strong academic associations with leading global B-schools and the backing of an influential Board, have helped the ISB fast emerge as a premier global Business school in the emerging markets.
TEP
The Technology Entrepreneurship Programme (TEP) brings to life and extends the ISB's enduring theme of creating knowledge for the service of society. Through TEP the School seeks to guide and inspire talented engineering student's entrepreneurial spirit; generating and translating innovations to positively impact individuals, communities, institutions, and societies. We seek to inspire and prepare students for innovative leadership and to actively support and encourage the translation of knowledge in the service of society.
Designed for Young Tech Minds
The TEP is tailored specifically for young engineering students. The tools this program provides are immensely beneficial both inside and outside of the business world. For those students who aspire to be entrepreneurs, it allows them to jumpstart that process by testing out and experimenting with ideas. For those students who want to become core engineers and join large companies it helps them develop skills to innovate and succeed in their field.
Taking a step ahead from engineering
This program has two goals:
1. It shall help the students develop several key competencies, offer a broad management education, and enable them to be more innovative and self-confident in whatever careers they choose to undertake.
2. It offers mentoring and other support to help the student's efforts to create and launch new business ventures.
TEP has developed a two-year semi virtual program, a combination of online and offline modules.
The Semi Virtual Programme format allows participants to understand and practice the concepts of design, management and entrepreneurship while continuing their technical learning at their home institutions.
The TEP seeks to provide innovative approaches to engineering education through a combination of learning, experience and mentoring. TEP gives students diverse learning opportunities through interactions with global faculty, experiential learning, and industry contact.
Source : http://tep.isb.edu/home/cmspage/program-tep-tep
Report on TEP - ISB Program:
| S. No | Batch | No.of Candidates Enrolled | No.of Candidates Graduated |
| --- | --- | --- | --- |
| 1 | 2019-20 | 32 | One Year Program |
| 2 | 2015-19 | 16 | 16*(Promoted to Second Year) |
| 3 | 2016-18 | 29 | 25 |
| 4 | 2015-17 | 22 | 11 |
| 5 | 2014-16 | 36 | 16 |
Curriculum
The TEP curriculum intends to complement the technical training the undergraduate engineering students receives from their respective home institutions through a combination of learning, experience and mentoring. Main components of the program.
1. Design Thinking Workshops
2. Speaker Series
3. Core courses in Product and Service Design 101, General Management and Entrepreneurship, and a specialized course titled "Lab to Market."
4. Lab activities and exercises (as part of the online courses) to synthesize the theoretical learning.
5. A hands-on "Design Challenge" that student teams will participate and compete in teams.
6. Workshops and mentoring for students pursuing own new ventures.
The program tries to recreate the classroom experience for the students through the Learning Management System specially created for this program.
Through the LMS, students have access to the various modules, interact with other TEP students, faculty, discuss topics on discussion forum and solve their queries with the teaching associates through calls.